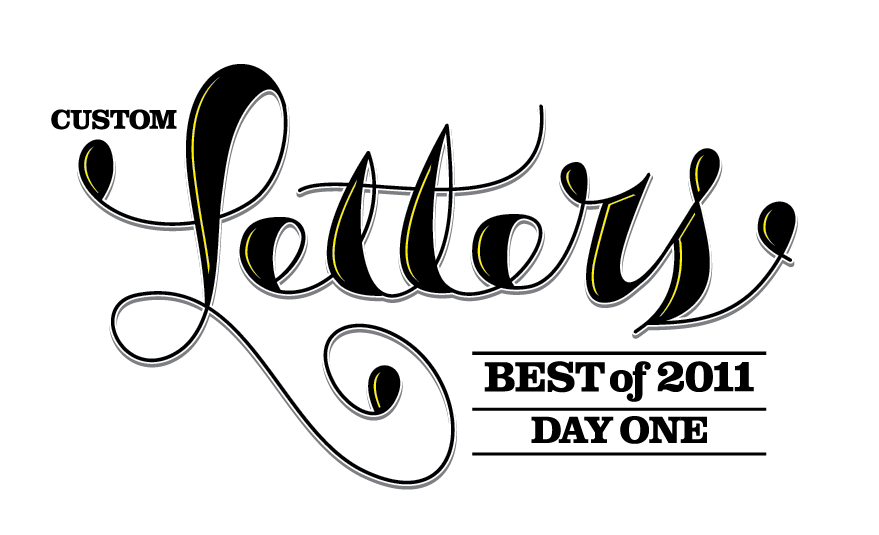 THE YEAR IN CUSTOM LETTERS, 2011.
DAY 1/3
Appreciation for the people making Custom Letters. Inspiration for everyone else. A whole lot of great work.

Remember, we're breaking this up into several days. Day 2 and Day 3 will be next week, days TBD.
• Day 2 will feature work from 2011 Person of the Year Erik Marinovich (see his article below), 2010 POY Shoe Meulman, and 2009 POY Jessica Hische, among dozens of others.
• Day 3 will be anchored by the prolific hand-lettering of Chris Piascik, Carolyn Sewell, and Jay Roeder. Lots more to come.
• If your work is not featured on Day 1, don't fret, each day is packed with Custom Letters, so yours is probably coming soon, but feel free to email. Questions, concerns, worries, errors, omissions, broken links, did I miss your work, please email brian (bj): lettercult /AT/ gmail.com
Apologies for the delay with this.
Also, again, remembering the late Doyald Young, who died in 2011. Without his inspiration, this site would not exist. RIP Doyald.
HERE'S DAY 1
---