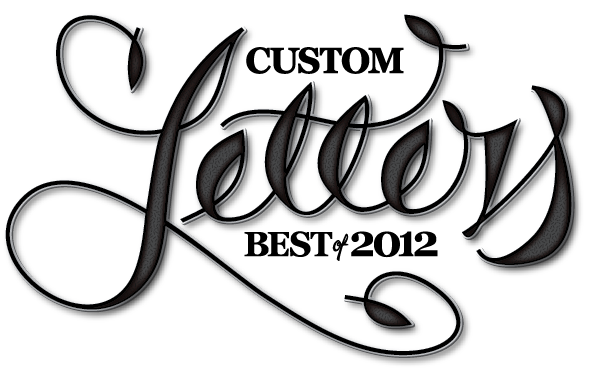 THE YEAR IN CUSTOM LETTERS, 2012.
DAY 3/3
Appreciation for the people making Custom Letters. Inspiration for everyone else. A whole lot of great work.

Last day of our Best of 2012 featuring 500+ more images. I'm sure I've missed some people, so please email me with omissions and anything else at: lettercult /AT/ gmail.com. I will merge all three days into one post tomorrow.
HERE'S DAY 3
---