THE OTHER BRICKLAYERS LAUGHED AT HIM. TEASED HIM. And for good reason: Erik Marinovich was the boss' son. The college kid. And worse — he was the slowest, fussiest mason in town.
"Yes," Erik remembers. "I was very meticulous. I made sure each brick … was laid perfectly."
In the world of bricklaying, Erik Marinovich was a misfit.
It was 2005, and after graduating from Cal Poly San Luis Obispo, Erik couldn't find an internship in Design, let alone a real job.
Now, he was a mason, his fallback career. He worked hard, laughed at himself for being slow, and earned a decent living. He'd been groomed for this career since he was a kid.
When the other kids were at the beach, Erik and his brother were helping Dad on jobs, mixing mud, or sweeping.
His Dad, Dominik, came to the United States from Croatia in the 1970s, knowing no English. For Dominik, working with his hands was a path to prosperity.
Erik liked working with his hands, too, but now, he had a sense that his creative side was slowly dying. Brick by brick.
---
One day, after eight months as a mason, Erik decided he couldn't take it any more. He needed to tell his Dad the truth, that he wasn't happy as a mason and wanted to take a low-paying, part-time job at a local art gallery. His Dad looked at him, listened, but did not speak.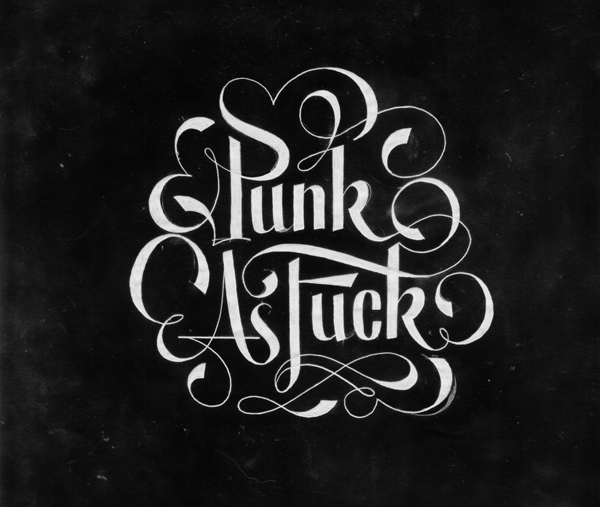 "He is a man of few words, and even though he did not express his thoughts on me moving on, I knew he was happy for me," Erik says. "Or at least that is what my Mom told me later."
At his gallery job, Erik saw the work of David Choe, Dalek, Shepard Fairey, and others, and got inspired again.
"If I never got that part-time job at the gallery, I know for a fact I would have become a bricklayer for life," Erik says. He was poorer but now happy. And once again, he could call himself a Designer.
***
TWO THOUSAND ELEVEN was Erik Marinovich's breakout year. He made a transition from mostly doing Design, to mostly doing Lettering. It was, in his words, the year he said, "Oh shit, I can do this for a living?"
He completed work for a bunch of high-profile clients— The New York Times, The Atlantic Monthly, Wired, Gap, Nike, Diageo, Nescafé and Victoria's Secret — and the blog he started with his friends (Friends of Type) rose in prominence.
Erik and Aaron Carámbula started Friends of Type on Sept. 22, 2009 as a means to stay in touch when Erik moved from Brooklyn. Two more friends, Jason Wong and Dennis Payongayong, also came on board. For Erik, the site was an energizing platform to fully explore Custom Letters.
"I'd stay up every night until 3 a.m., 4 a.m., or an all-nighter," Erik says, "Just because I have this passion that has been locked down deep inside of me."
He once spent 18 hours on a single Friends of Type piece. He was officially obsessed. And with his meticulous nature and work ethic, he began to produce amazing work. Up until Friends of Type, Erik's Lettering output consisted of doodles in a notebook.
"In school, they didn't even teach the term Lettering to me," he says. "I came out of college not knowing about Lettering artists."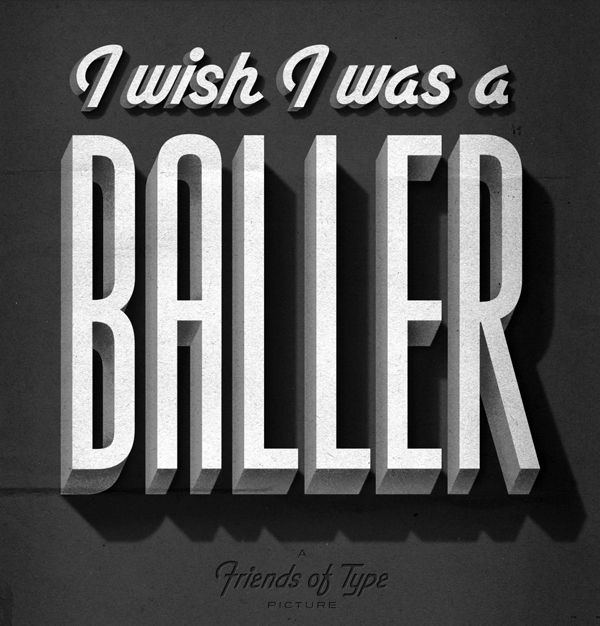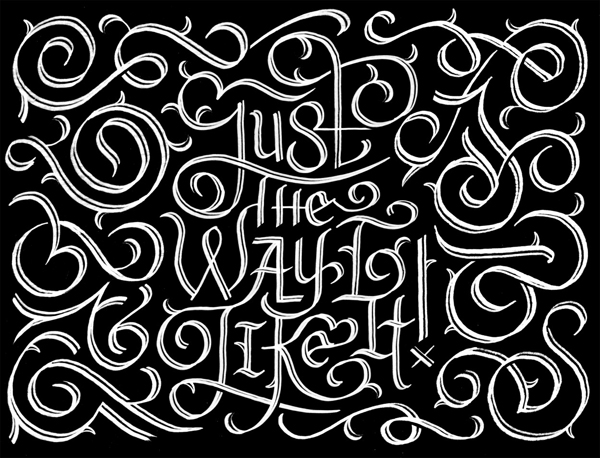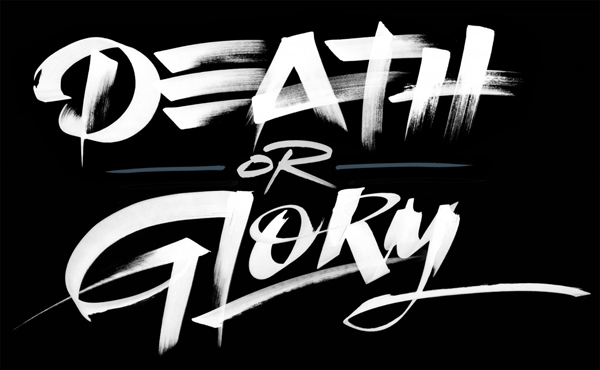 Now, he's known for his Lettering, most of it created with his hands, rather than a computer.
"If I'm on a particular project and I'm spending too much time via the computer, I just feel off," he says. "It's a wake-up-on-the-wrong-side-of-the-bed feeling. If I'm not working with my hands … something doesn't feel right."
***
A few years ago, Erik stumbled on the book Dangerous Curves by the late Doyald Young. He was stunned by the level of detail.
"I was just like, Holy shit," Erik says. "It was kind of a humbling experience. You start feeling confident and then you see something like this … that book set the bar so high … I knew I'd have to spend years and years, or decades, practicing the craft to be as good as (Doyald) is."
Reading thru Doyald's books, "you also realize that you need to pay respect to those before you," he says. "I'm currently scheming on how to convince my creative heroes (Ed Fella, Tony DiSpigna, Tom Carnase, Michael Manoogian, Michael Doret, Tom Nikosey) to be guest contributors on Friends of Type. If anyone out there knows them, put in a good word for me."
***
Earlier this year, Erik began to share office space in San Francisco with Jessica Hische. Both have continued with their freelance clients, but together, they are Title Case. (Apparently, Unstoppable Lettering Voltron was already taken.)
"It's the best of both worlds," Erik says. "She respects what I bring to the table, and obviously, I respect what she brings to the table. We have this common acknowledgement of mutual respect. Sharing a space with someone like her, it's like, All right, I gotta do better."
So far, they've hosted several Lettering Workshops and Type-Nerd Get-Togethers. A lot has happened in two years, and Erik humbly takes it all in.
"I feel so fortunate to be given this opportunity," Erik says. "There's not a day goes by that I don't take it for granted."
His Dad is now back in Croatia, retired.
"He's so proud of me," Erik says. "He's seen me become the person he always thought I could be."
---
FOUR THINGS PEOPLE DON'T KNOW ABOUT YOU
---
1. I come from a family of wine makers and have been making it with my Dad, Uncle, brother and cousin for the last 17 years. We source and hand-pick our grapes from vineyards around the Bay Area and make the wine in my parent's basement the old-fashioned way. Oh, and it's only made for personal consumption, but I always have a glass ready to pour for new and old friends.
2. I am a dual citizen of the good ol' USA and the tourist hot spot Croatia.
3. In high school, I was a part of the yearbook committee, and was in charge of designing the cover and any illustrations within it. My senior year I thought it would be funny to include a secret message in a drawing to be used as the opening spread for the freshman class photos. I won't tell what the secret message was but it was pretty damn funny (to me at least). I was almost certain it was going to be printed until an employee at the printing facility caught it on press. Let's just say, I almost got kicked out of school for that one.
4. I collect things … a little of too many things. One of my favorite possessions is a book called, Ames's New Compendium of Practical and Artistic Penmanship. It was given to me by my wife's uncle who recently passed away. He actually knew what Lettering was and we would have great conversations about penmanship and the craft of making letterforms. On one my last visits to see him, he pulled me aside and gave me that book as a way to always remember him and our conversations.
---
ERIK'S WORK
---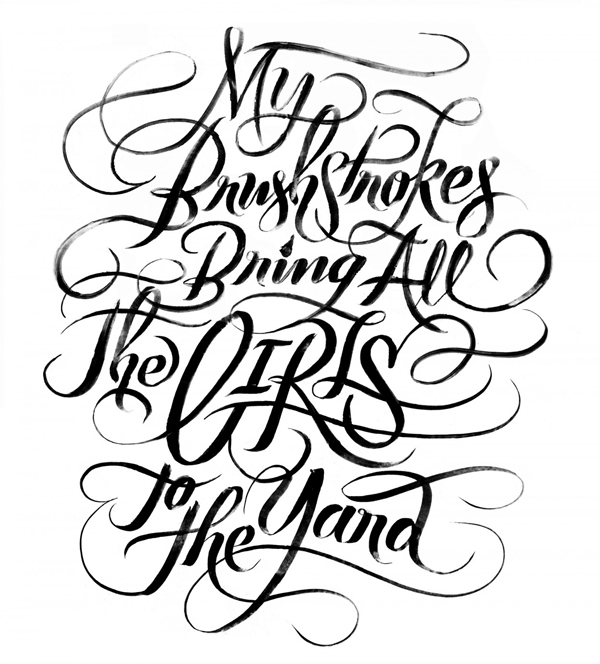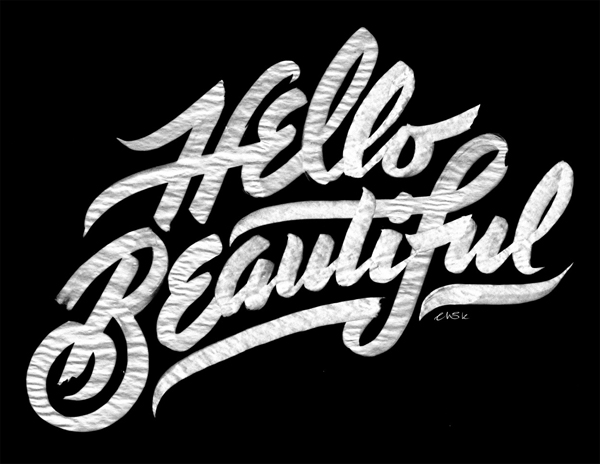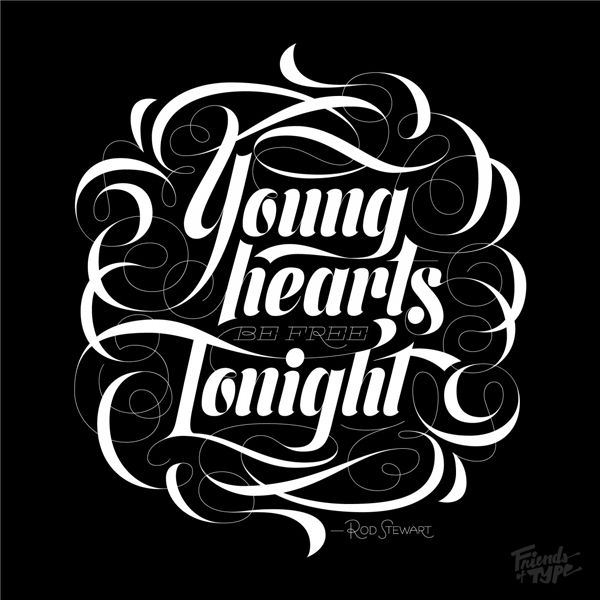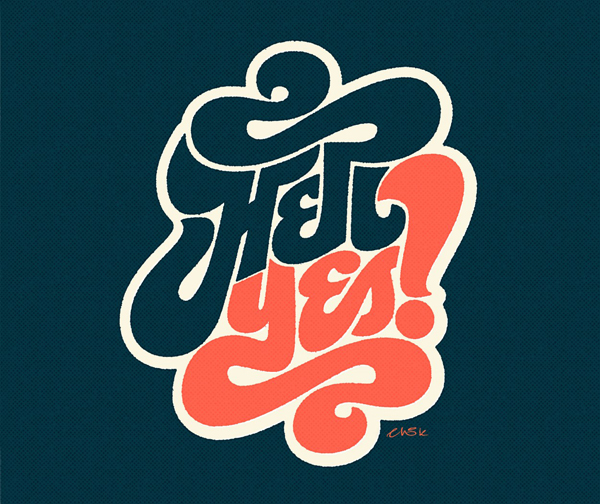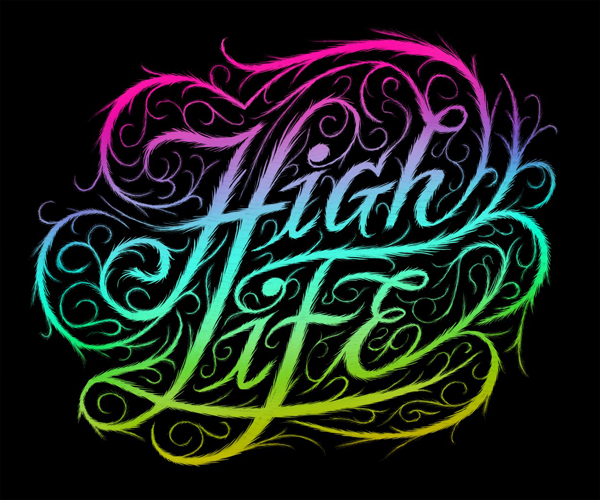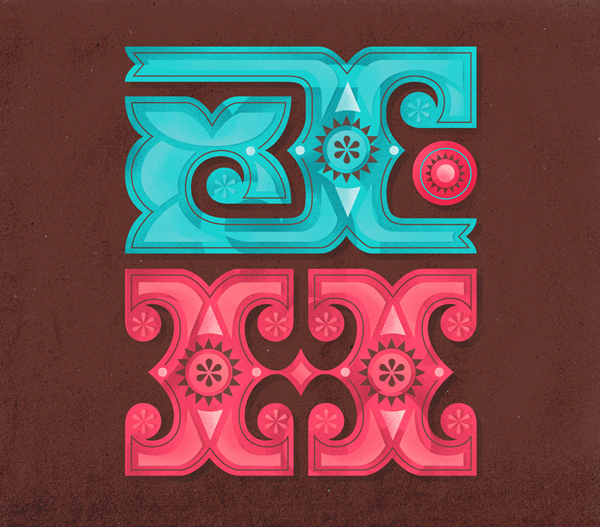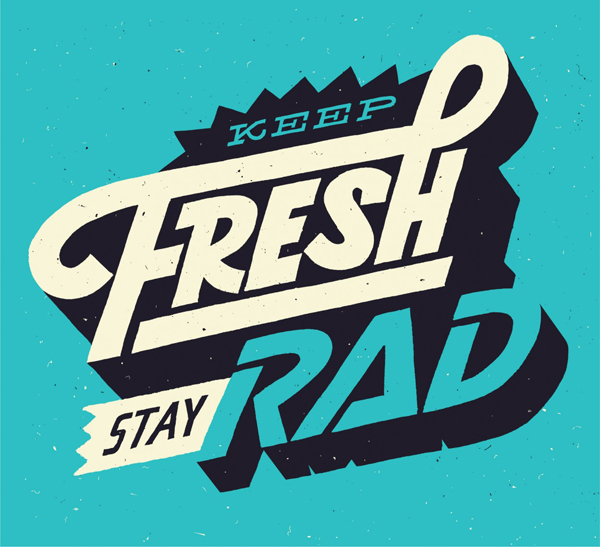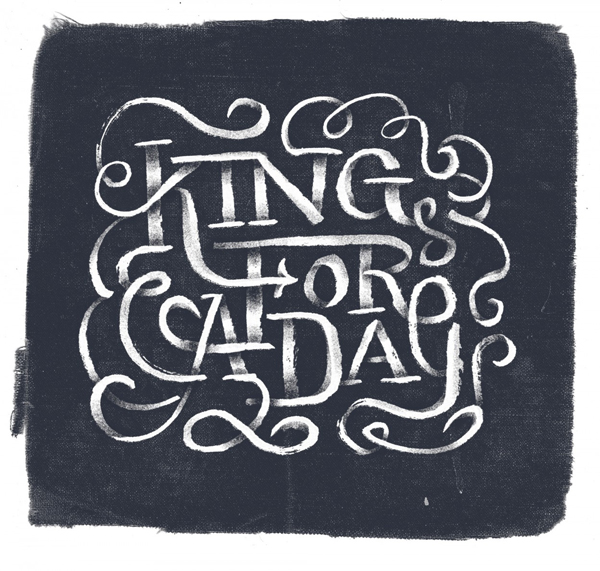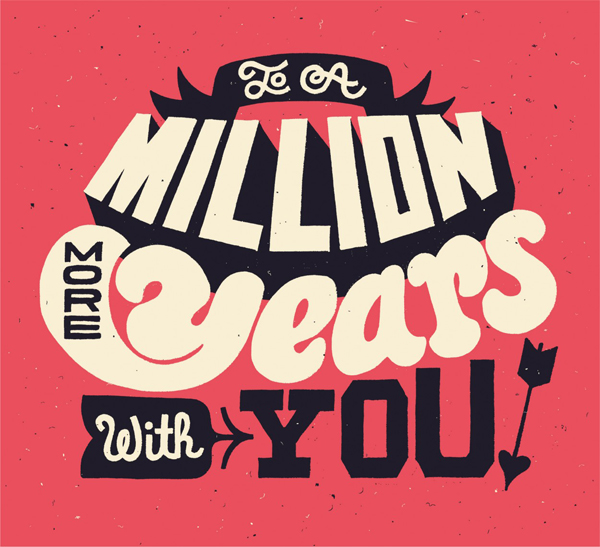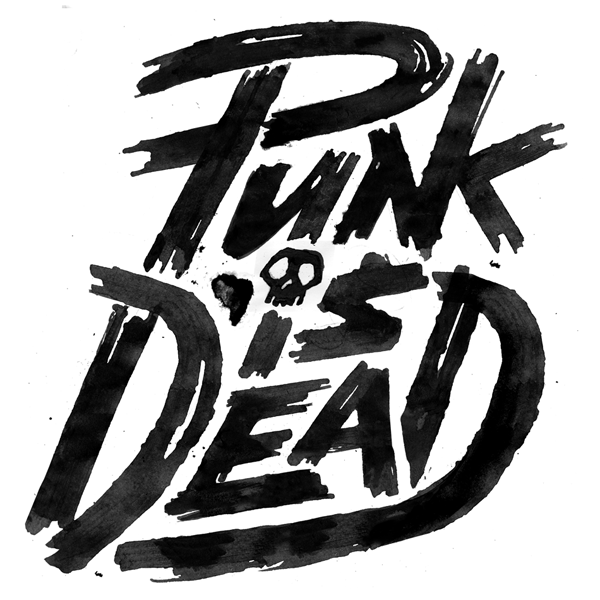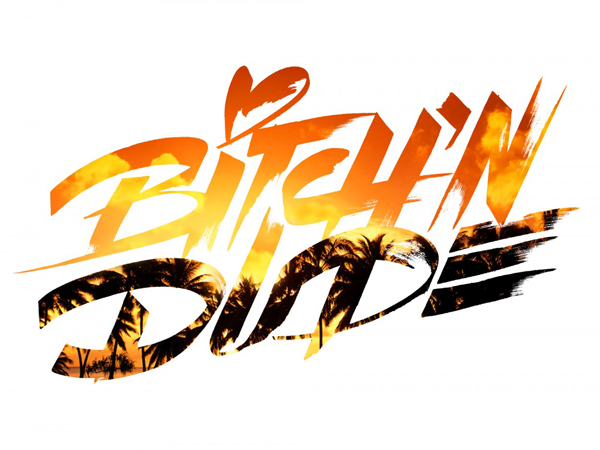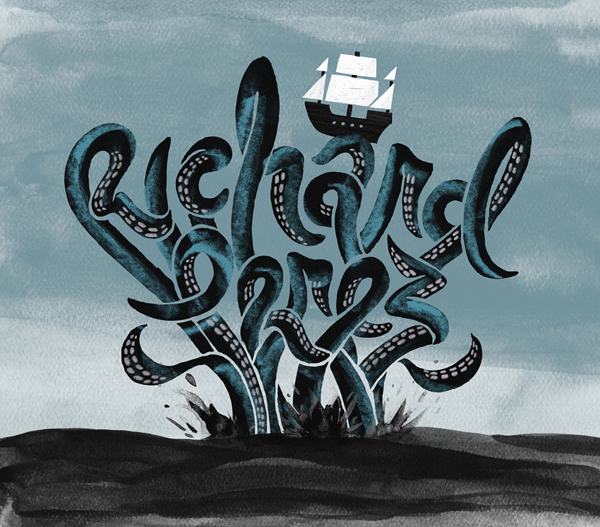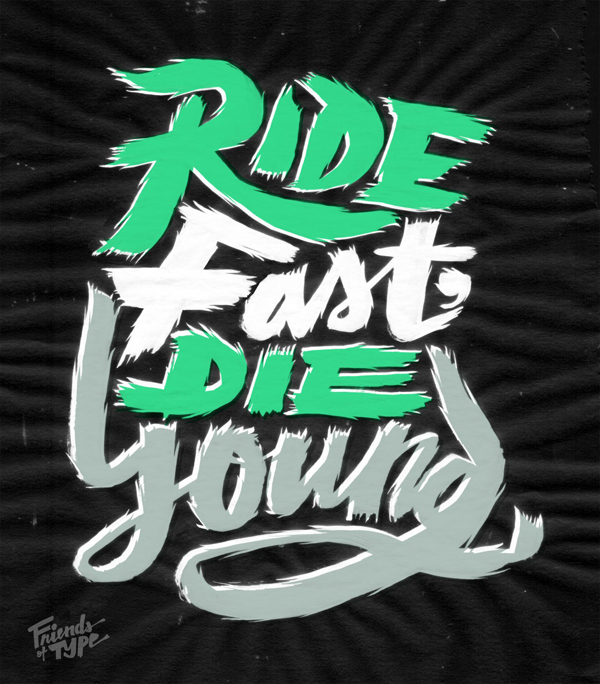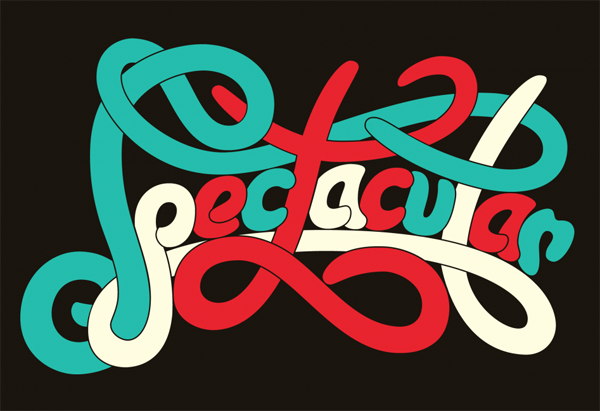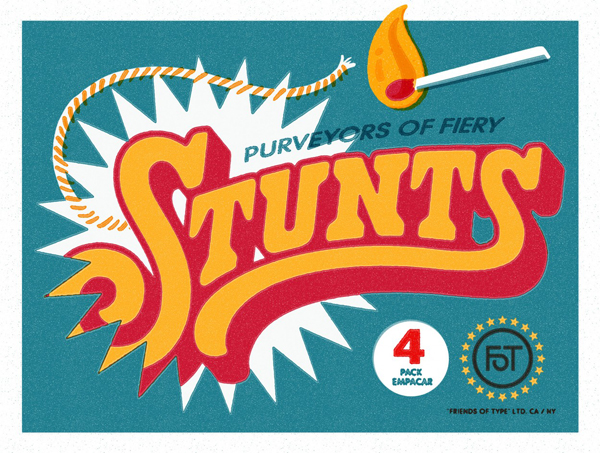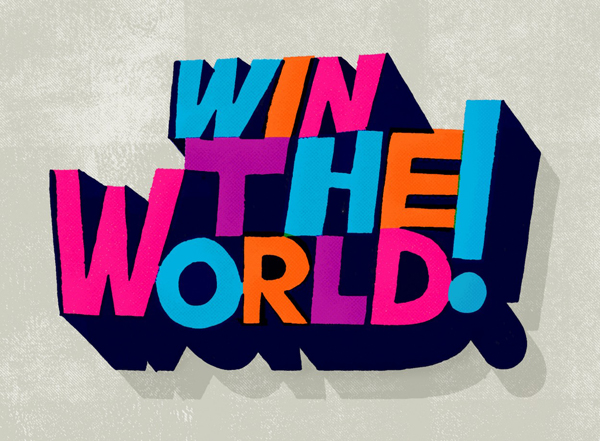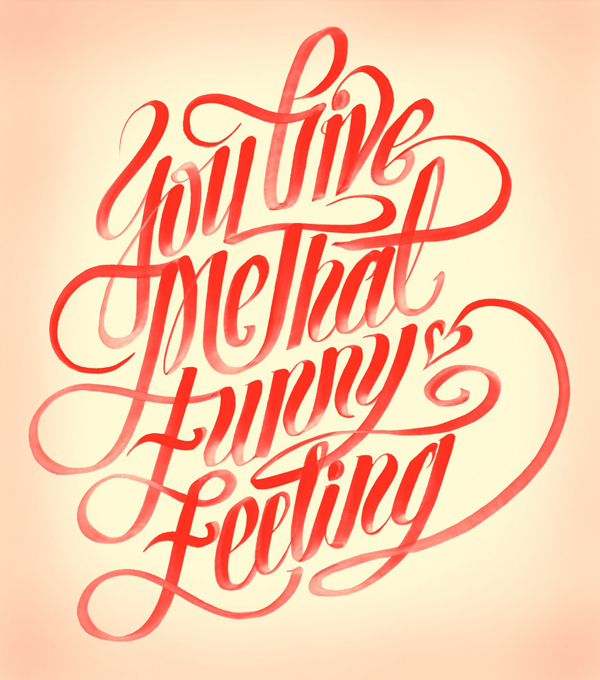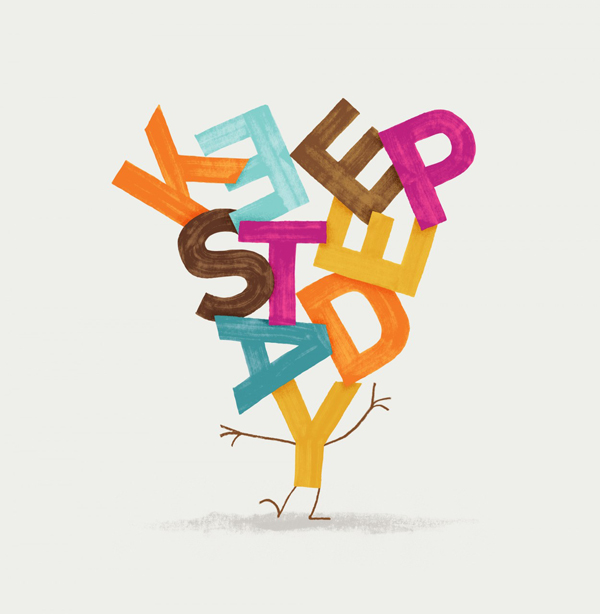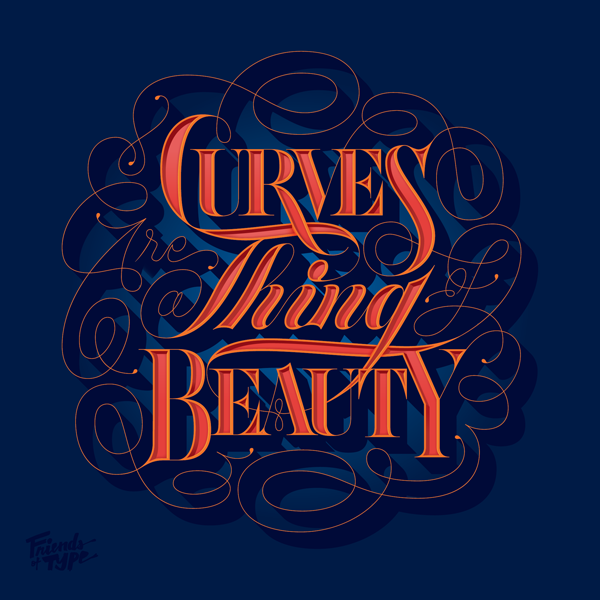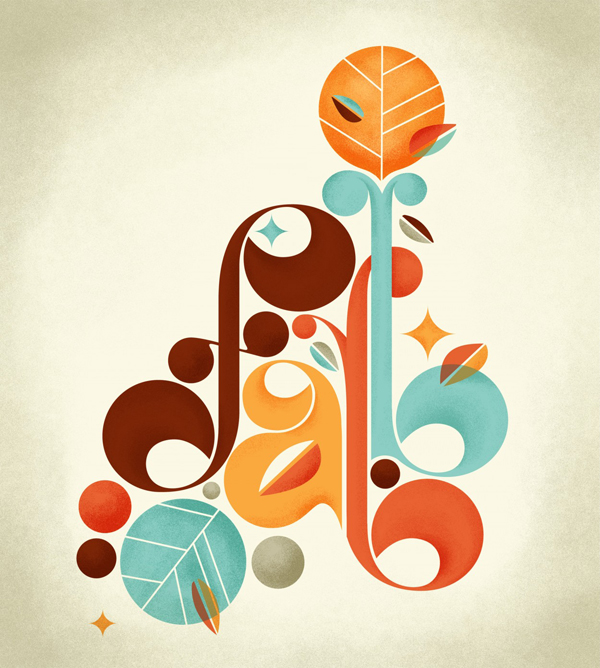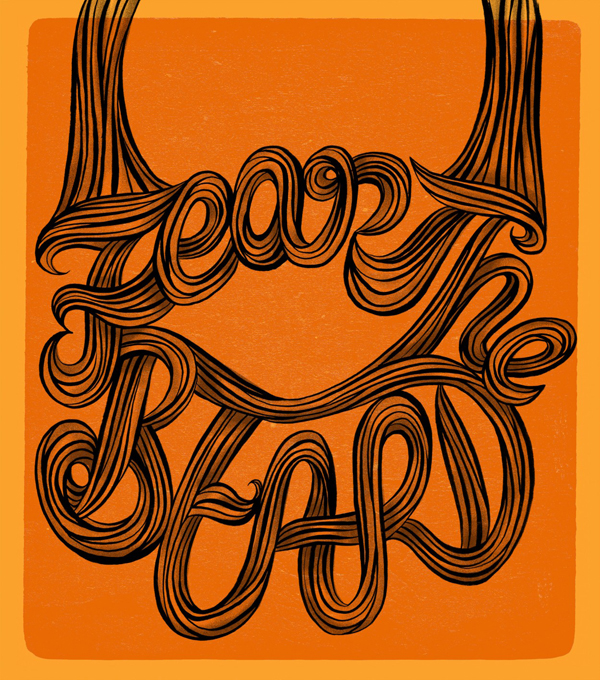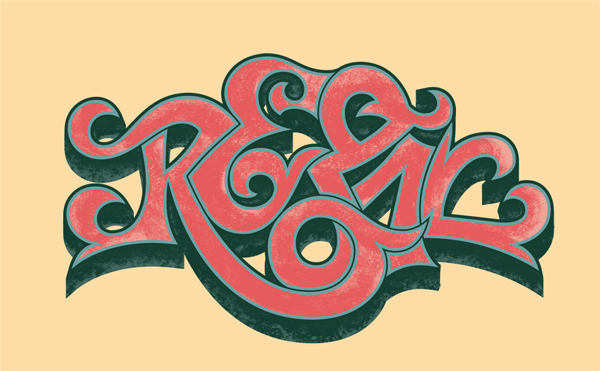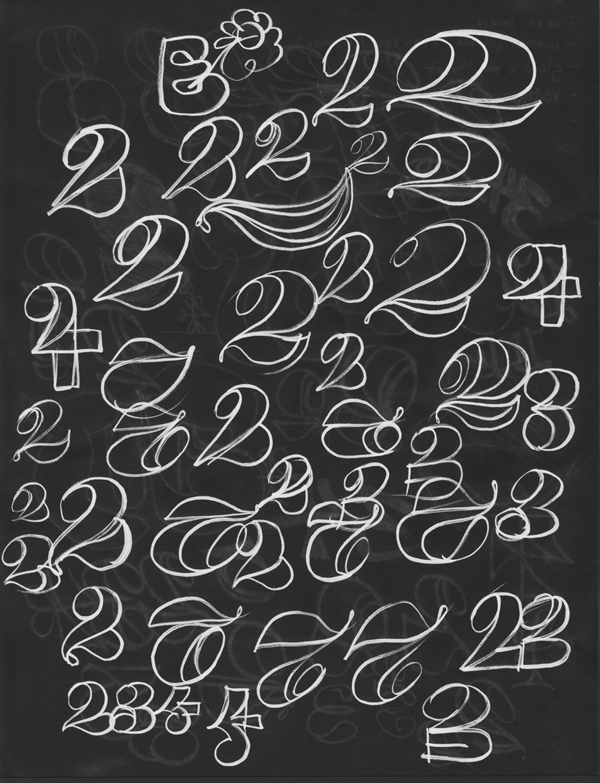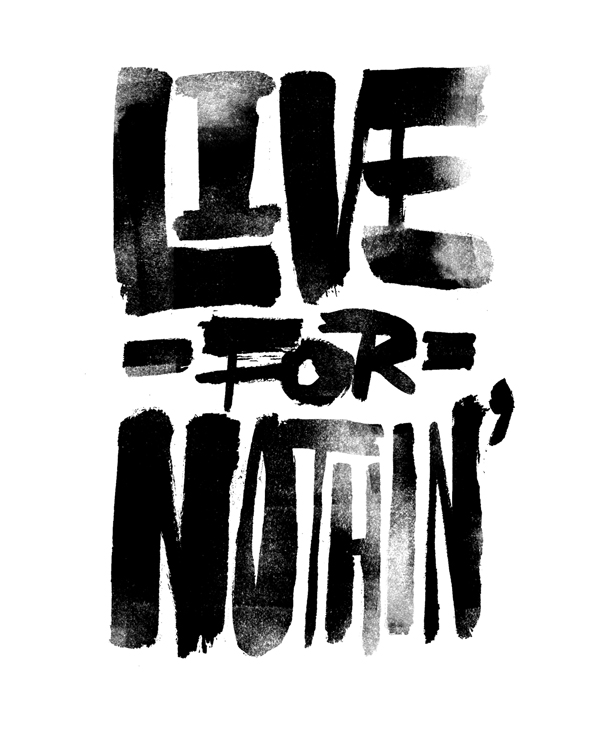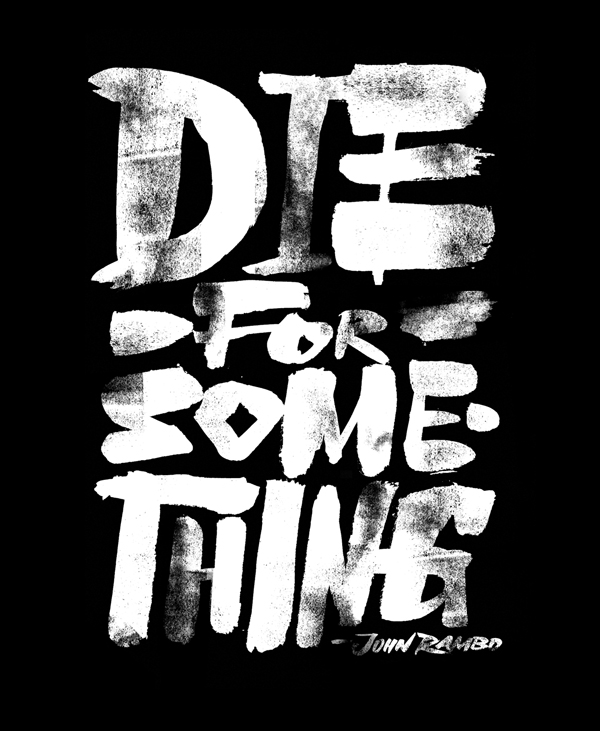 ---
LINKS
---
Erik's Site
Friends of Type
Title Case
Erik's Dribbble
Doyald's Books