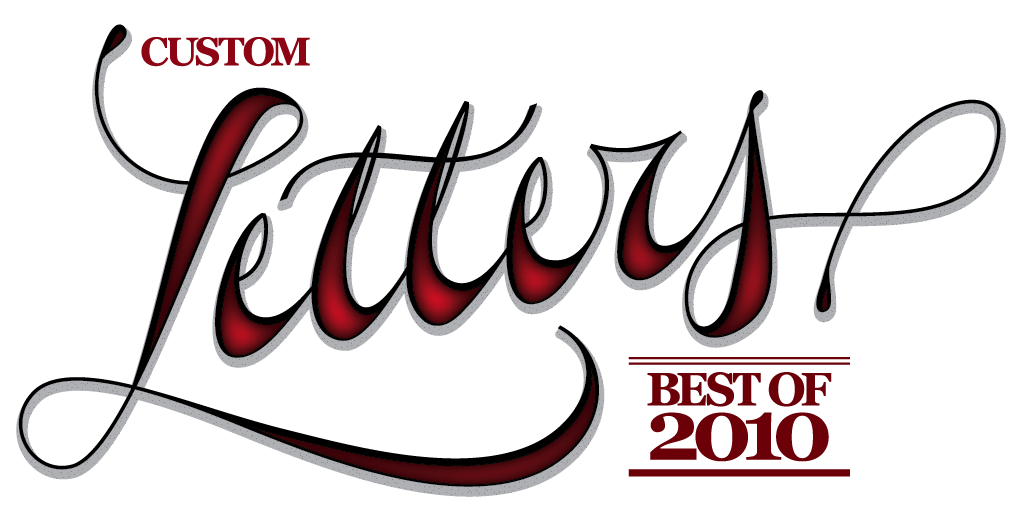 THE YEAR IN CUSTOM LETTERS, 2010.
DAY 1
Appreciation for the people making Custom Letters. Inspiration for everyone else. A whole lot of great work.
Please keep in mind:
• Everyone who submitted something will have something featured. Remember, there are two days of stuff.
• Both days are AWESOME. Our host asked us to split the post because of load issues. We will merge everything back into one file after a week or so. People with a significant number of images will see most of their work on Day 2.
• If you submitted something and don't see your name today, please wait for Day 2. Don't even fret.
• Links this year!
• Questions, concerns, worries, errors, omissions, broken links, did I miss your work, please email brian (bj): lettercult /AT/ gmail.com
• Friday, look for a post on LetterCult t-shirts. And look for Part 2 on Thursday by 5 p.m. PST.
Apologies for the delay with this. It's embarrassing how many hours went into it, but hopefully worth the wait.
• Thanks to Tara Gee for the help.
ENOUGH TALK, HERE ARE THE GOODS
---