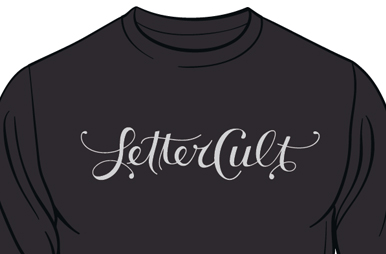 LETTERCULT GEAR IS NOW available in the LetterCult store
American Apparel shirts with soft-hand printing, and heavyweight Independent hoodies—the best blank hoodies, super-soft, they weigh over a pound each.
Presale starts now, ends March 25, and shirts and hoodies will ship March 30. The hope is to get some tees and posters going monthly with various artists. So we'll see how that goes.
Guys and girls tees. Shipping both US and International.
The shirts won't print until after orders close on March 25.
I've been making T-shirts since 1998, and doing LetterCult since 2008, so I thought it'd be fun to bring them together. If you have questions or special requests, just email. (lettercult /at/ gmail dot com)